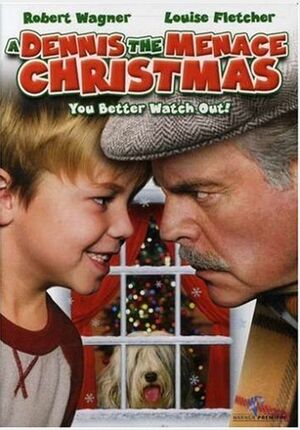 A Dennis the Menace Christmas is a 2007 direct-to-video movie starring Maxwell Perry Cotton and Robert Wagner, based on the comic strip Dennis the Menace by Hank Ketcham. The plot is based on Charles Dickens's A Christmas Carol. It is a sequel to the films Dennis the Menace and Dennis the Menace Strikes Again.
Synopsis
Dennis (Maxwell Perry Cotton) tries to inject his grinchy neighbor, Mr. Wilson (Robert Wagner), with the holiday spirit, with the help of an Angel of Christmas Past, Present, and Future (Godfrey).
Cast
External links
This page about a Christmas movie is a stub. Please help The Christmas Special Wiki by expanding this article.