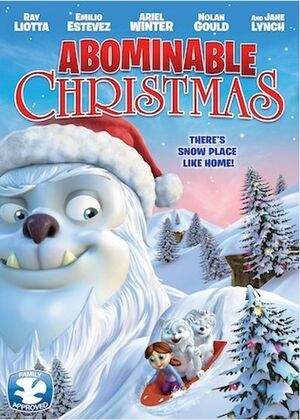 Abominable Christmas is a direct-to-video Christmas movie, originally released on DVD (sold exclusively at Walmart) and iTunes on October 23, 2012, before making its television debut on Cartoon Network on December 3rd of the same year.
PLOT:
Despite repeated warnings about humans from their father, the Abominable Snowman, two Abominable Snowkids find themselves in a sleepy Colorado mountain town after being chased out of their hideaway by a scientist determined to capture them.
External links
This page about a Christmas special or an episode from a television series with a Christmas theme is a stub. Please help the Christmas Special Wiki by expanding this article.