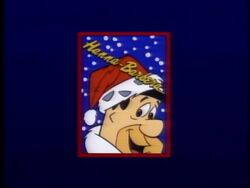 Hanna-Barbera was a prolific animation studio which produced numerous animated television series and specials, and even a few theatrical films, from 1957 to 2001. It was founded by William Hanna and Joseph Barbera, who had originally worked together as the co-creators of the Tom and Jerry cartoon shorts for MGM. Established after MGM shut down their animation studio and ended production on their cartoon shorts in 1957, Hanna-Barbera produced many successful animated shows over the next three decades, including The Flintstones, The Yogi Bear Show, The Jetsons, Space Ghost, Scooby-Doo, Where Are You?, and The Smurfs, among others. In 1991, the studio was purchased by Turner Broadcasting System, which later merged with Time Warner in 1996. By that time, Hanna-Barbera had begun producing new shows for Turner's Cartoon Network, including Dexter's Laboratory, Johnny Bravo, Cow and Chicken, and The Powerpuff Girls. When William Hanna died in 2001, the studio was folded into Warner Bros. Animation, and Cartoon Network Studios continued the projects for Cartoon Network output.
Categorized here are Christmas specials, episodes, and movies produced by Hanna-Barbera, including Christmas productions by Warner Bros. Animation that are based on Hanna-Barbera cartoons. Christmas albums starring the Hanna-Barbera characters are also categorized here.

Trending pages
All items (60)
Community content is available under
CC-BY-SA
unless otherwise noted.