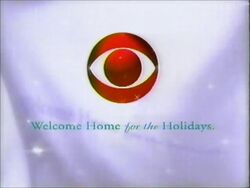 CBS, short for Columbia Broadcasting System, is a major US television network, which started as a radio network on September 18, 1927, and began broadcasting on television on July 1, 1941. Sometimes called the "Eye Network" in reference to the shape of its logo, it is the flagship property of the CBS Entertainment Group division of ViacomCBS.
Categorized here are Christmas specials, episodes, and movies that first aired on CBS.
See also Category:Originally aired on CBS All Access for Christmas specials originally released on the CBS All Access SVOD service.
Trending pages
All items (454)