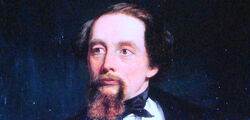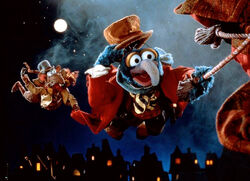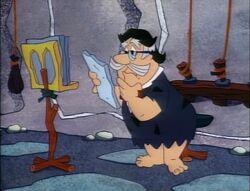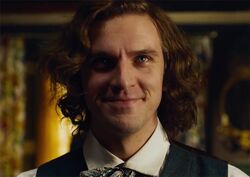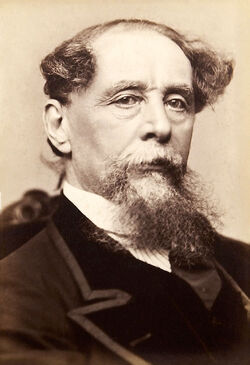 Charles Dickens (February 7, 1812 – June 9, 1870) was the foremost English novelist of the Victorian era, acclaimed for his rich storytelling and memorable characters. Dickens published over a dozen novels, a large number of short stories, a handful of plays, and several nonfiction books.
Dickens penned five Christmas-themed books -- A Christmas Carol (1843), The Chimes (1844), The Cricket on the Hearth (1845), The Battle of Life (1846), and The Haunted Man (1847). Many of these works, especially A Christmas Carol, have been adapted for stage, radio, film, television and video productions.
Appearances and references in Christmas productions
Over the years, many fictional stories with a historical basis have featured Charles Dickens as a character in them, with some more accurate than others. Many, though not all, of them focus on him as the writer of A Christmas Carol.
Dickens' appearances as a character in Christmas productions include:
References to Dickens and/or his stories in other Christmas specials (outside of A Christmas Carol adaptations) include the following:
TV adaptations for Christmas
Over the years on British TV, particularly on the BBC, adaptations of Dickens novels are common. Famous examples include Bleak House (2005), Oliver Twist (2007), Little Dorrit (2008) and Great Expectations (2011). These predominantly featured all-star casts. The ending of the 2007 adaptation of Oliver Twist, when Oliver is reunited with the Brownlows, is set around Christmas.
External links
Community content is available under
CC-BY-SA
unless otherwise noted.