Elmo's Christmas Countdown is an hour-length Christmas special based on the children's television show Sesame Street. It premiered on Sunday, December 23, 2007 on ABC. It was filmed in July 2007 with the working title of Elmo's Christmas Spectacular.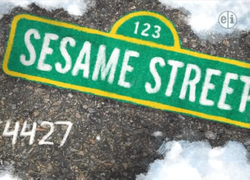 The special was later re-edited as Sesame Street Episode 4427, broadcast on PBS on November 27, 2013. This version was edited to remove the commercial fade-outs and a few lines of dialogue, and also included a shortened version of Elmo's World: Happy Holidays! as the episode's Elmo's World segment.
Synopsis
The story is told by Stiller the Elf to Stan the Snowball, recounting the year Christmas almost didn't happen. Stiller recalls that Oscar the Grouch had been researched as the one who had more Christmas joy than anyone else. As such, he plans to give him the official Christmas-Counter-Downer, without which Christmas can't happen. When Oscar throws it away, the windows on it vanish, and it's up to Elmo to once again save Christmas.
Songs
"It's Almost Christmas"
"I Want a Snuffleupagus for Christmas"
"The Nutcracker Suite"
Trivia
Availability
A year after the special's original airing, Genius Entertainment released it on DVD.
Cast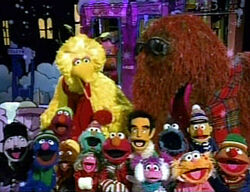 Videos
External links