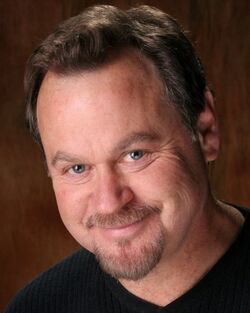 Greggory "Gregg" Berger (born December 10, 1950) is an American voice actor, who is known for his iconic role as Odie in the Garfield cartoons. His other roles include Jecht from the Final Fantasy franchise, Grimlock from The Transformers, Mysterio and Kraven the Hunter in Spider-Man, Agent Kay in the Men in Black cartoon, the Gromble from Aaahh!!! Real Monsters, Captain Blue from Viewtiful Joe, Eeyore in the video games Kingdom Hearts II and Disney Magical World, and The Thing in Marvel: Ultimate Alliance.
Christmas specials filmography
Animation
Live-action
External links
Community content is available under
CC-BY-SA
unless otherwise noted.