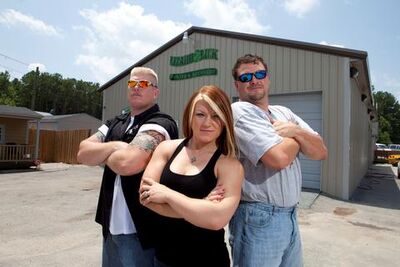 Lizard Lick Towing is an American reality series about the real life repo company Lizard Lick Towing & Recovery.
During the Christmas special owner Ron, his wife and business partner Amy and their kids spend christmas hunting for a christmas tree in the woods.
Meanwhile employee Bobby, as a result of an assault charge against a thief, works as a Mall Santa for his 10 hours of community service.
Episode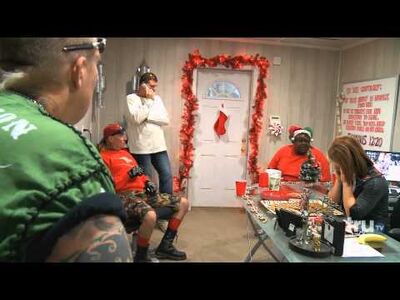 At the start of the episode The Lizard Lick Towing crew are enjoying a Christmas party and celebrating the arrest of corrupt mayor Sam Davis. The party is halted however by a phone call from Bobby's probation officer stating that during the run up to Christmas, Bobby is to spend his 10 hours of community service as what the judge claims is security at the mall. However when he arrives at the mall, the manager positions him as a Mall Santa.
Some time during the run up to Christmas  Ron & Amy spend time with their kids picking out a tree at the local christmas tree farm. The lacksture crop inspires Ron to go into the woods to hunt a higher quality tree.
Community content is available under
CC-BY-SA
unless otherwise noted.