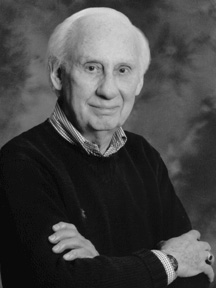 Maury Laws (born December 6, 1923 in Burlington, North Carolina) is an American television and film composer, best known for his work with Rankin/Bass. In his teens, Laws performed in local country, jazz and dance bands as a singer and guitarist in his home state of North Carolina. His career was put on hold during World War II, in which he served in the Army. In 1964, he was hired as music director for Rankin/Bass, a post which he held for roughly 20 years. In this capacity, he conducted and scored music for a number of animated specials and movies. His most widely known score may be that of the well-known Christmas special Rudolph the Red-Nosed Reindeer, first aired in 1964.
Since retiring from Rankin/Bass, Maury continues to compose and arrange music for vocalists, jazz artists and symphony orchestras.
Maury is married to former NBC News producer, Karen Rutledge in Wisconsin. Their oldest son, John, lives in Chicago. Daughter, Wendy, resides in Phoenix and son, Christopher, lives on Cape Cod.
Known Christmas works
External links