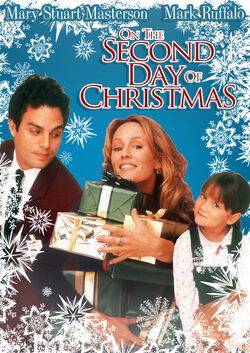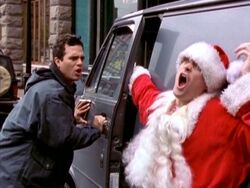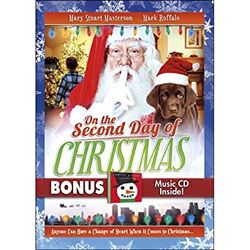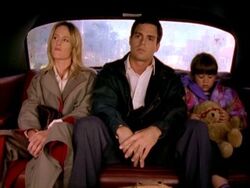 On the 2nd Day of Christmas is a Lifetime original movie, starring Mary Masterson and Mark Ruffalo, that was originally premiered on December 8, 1997.
Summary
Trish, a pickpocket and con-woman, is guardian of her niece Patsy. The two of them are caught shoplifting just before Christmas, but security guard Bert takes charge over them so that Patsy will not be taken away from Trish. Spending time together, Trish and Bert of course begin to fall for one another.
Availability
The film was released on DVD by Echo Bridge Entertainment on September 25, 2012.
Cast
Actress/actor
Character(s)
Mary Masterson
Patricia "Trish" Tracy
Lauren Pratt
Patsy Tracy
Mark Ruffalo
Bert
David Hewlett
Mel
James Purcell
Bill
Lawrence Dane
Mr. Limber
Howard Hesseman
David
Arlene Meadows
Mom
Ed Sahely
Mickey
Judah Katz
Pruitt
Richard Blackburn
Jerry
John Boylan
Man in overcoat
Dom Fiore
Ed (Bartender)
Patrick Patterson
Uncle Don
Victoria Snow
Mindy
Alon Nashman
Piano Player
Lindsay Leese
Shopper
Colm Magner
Mean guard
Sonya Cote
Kim Roberts
Clerks
Nola Augustson
Miss Nichols
Bill Lake
Cop
Stephen Richard
Ray Smith
Thugs
External links
Community content is available under
CC-BY-SA
unless otherwise noted.