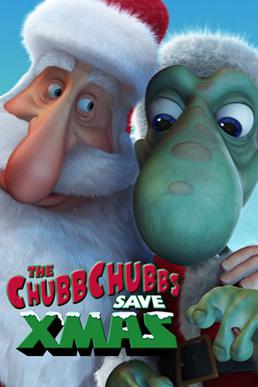 The ChubbChubbs Save Xmas is a 2007 computer-animated short by Sony Pictures Animation. It was produced by Kirk Bodyfelt and directed by Cody Cameron. It was theatrically released on August 8, 2007 and is a sequel to the Academy Award-winning animated short film The ChubbChubbs!
Summary
Meeper and the ChubbChubbs want a home for Christmas, but when they land on earth, they fall on Santa. The sake of the holiday was in Meeper's hands.
Meanwhile, a mean little boy named Brad hacks the www.IveBeenGood.com website and puts him on Santa's nice list when he finds out he is naughty. This causes Meeper to think that he was good. When Meeper gets to the house, one of the ChubbChubbs is taken by Brad. Puzzled, Brad tries to find the opening for batteries when puts it in the wrong place.
Meeper finds out and picks up the biggest ChubbChubb. The creatures finally get there wish....a trailer, but the ChubbChubbs eat the house, causing them to go back home.
Gallery
Community content is available under
CC-BY-SA
unless otherwise noted.