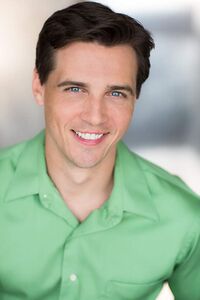 Zachary Bostrom, also credited as "Zach," (born January 15, 1981) is an American actor. As a child actor, he was best known for his role as Ernie Henderson in the sitcom Harry and the Hendersons and Kevin Brady in the 1988 TV Movie A Very Brady Christmas. In 1999 he portrayed Brett, the title character's nemesis, in the popular made-for-TV Disney movie Johnny Tsunami. He is currently in production as the lead of the forthcoming sci-fi web series Necrolectric. He also voiced Timmy in Timmy's Gift: A Precious Monments Christmas.
Christmas Specials Filmography
Live Action
Animation
Community content is available under
CC-BY-SA
unless otherwise noted.